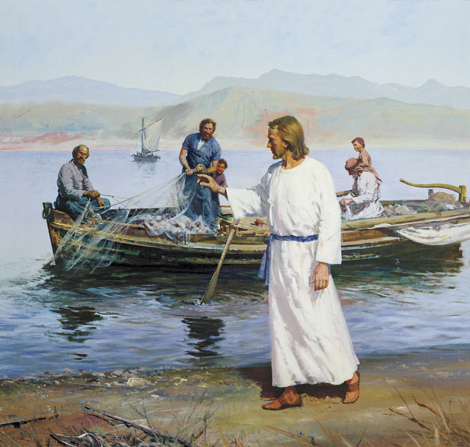 We live in a very material, and increasingly wicked world, where glitz and glitter, and that which appeals to the carnal senses everywhere appear. In the midst of such moral tumult and disorder, how does one go about becoming a true disciple of Christ? That one who yearns true discipleship, and to be clean, truly clean, understands that his or her search requires a putting away of the appetites and desires of the flesh. Indeed, to become a true follower of Christ, a higher order is required, even the putting away of the natural man!
"For the natural man (or woman) is an enemy to God, and has been from the fall of Adam, and will be, forever and ever, unless he yields to the enticings of the Holy Spirit, and putteth off the natural man and becometh a saint through the atonement of Christ the Lord, and becometh as a child, submissive, meek, humble, patient, full of love, willing to submit to all things which the Lord seeth fit to inflict upon him, even as a child doth submit to his father." (1) 
To become like unto Jesus, remembering His great sacrifice in our behalf, we would work quietly and prayerfully to develop the virtues mentioned: meekness, humility, patience, love of our fellow man, and spiritual submissivness.  Thus in our petitions to Heaven, we would humbly and sincerely add, "thy will be done, O Lord, do thou with thy servant as thou wilt."
As we begin to develop said virtues, we begin to understand the following injunction, and that which is required to be born again: "Verily I say unto you, Except ye be converted, and become as little children, ye shall not enter into the kingdom of heaven." (2)
Nor should we confuse such virtues as purity of heart and spiritual submissiveness with weakness. No man who is in possession of himself is weak. In Tennyson's epic poem, we read:
"The shattering trumpet shrilleth high,
   The hard brands shiver on the steel,
The splinter'd spear-shafts crack and fly,
   The horse and rider reel:"   but,
"My good blade carves the casques of men,
   My tough lance thrusteth sure,             My strength is as the strength of ten,
   Because my heart is pure." (3)
Oh then, if we would be like Jesus, we would, in a spirit of true repentance, seek purity of heart. We would humble ourselves before God, and call on His holy name continuously, and watch and pray always, that we not be tempted above what we can bear. In a spirit of submissiveness before Him, we would be longsuffering, accepting trials as they come as tutorial suffering in the hands of our God, with which He transforms diamonds in the rough to their full potential.
So did Peter preach of adversity's role: "Beloved, think it not strange concerning the fiery trial which is to try you, as though some strange thing happened unto you..Yet if any man suffer as a Christian, let him not be ashamed; but let him glorify God on this behalf…Wherefore let them that suffer according to the will of God commit the keeping of their souls to him in well doing, as unto a faithful Creator." (4)  
That we may be born again, becoming new creatures in Christ, is my prayer. May we so do, until the end of our days.
(1) Mosiah 3:19                                   (2) Matthew 18:3                                 (3) "Sir Galahad" Alfred Lord Tennyson (4) 1 Peter 4: 12,16,19