We have come into this life facing one common end, that being to finally arrive at that state we call death. "To every thing there is a season, and a time to every purpose under the heaven," said the teacher. "A time to be born, and a time to die."(Ecclesiastes 3: 12)
There is probably no grief more intense than that which follows the passing of a little one. I have written in the past of that little hand graven tombstone, dating back to the time of the great influenza epidemic of 1918. The legend graven there reads in Spanish. "Nadie sabe lo que es sufrir, quien no ha  perdido un nino." (No one knows what it is to truly suffer until they have lost a little one) And there were two little bodies lain there.
The author of that poignant verse has long since left this life, so mercifully, to an eventual reunion with those dear little ones. Death, merciful? Indeed! The grief in the loss of those little ones, merciful in that the grievous loss strengthens the will of those left behind, to live worthily to merit such a reunion! Death, merciful? Indeed! Only in such a reunion is that pain of loss fully assuaged!  And yet, for those who remain behind, who have faith in God, despite the heart rending grief, there attends each death, at some time, that "peace which surpasseth understanding." (Philippians 4:7) That faith in God, and a hope for better things to  come, is paramount in a partial healing and an understanding of what has taken place, lest the grief be greater than one can bear.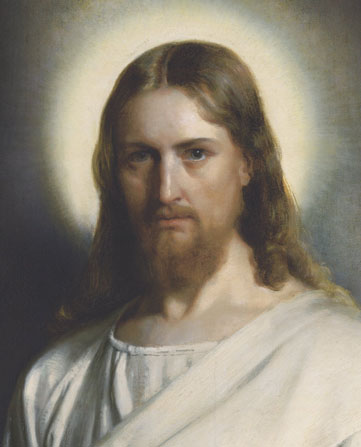 I can remember no grief so desolate and overwhelming  as that I witnessed in a couple who had just lost their only son in a tragic accident. Exacerbating the terrible feeling of grief was the stark fact that the couple had no belief in God! There, in that funeral home, a meeting was organized, and the believers present, through prayers and sermon bore testimony that God does live, seeking to replace that terrible feeling of desolation with hope.
Hope? Ah, that great God and Father of us all who loves us more than we can begin to understand, has in mind for us a great plan of happiness. Death is part of that plan, for except we die, we could never know a fullness of joy. (Alma 42:8)
We lived in the presence of our God prior to coming here. So did the Lord declare unto Jeremiah: "Then the word of the Lord came unto me, saying, before I formed thee in the belly I knew thee; and before thou camest forth out of the womb I sanctified thee, and I ordained thee a prophet unto the nations." (Jeremiah 1:5)
In His presence, when that great plan of happiness was announced, our joy could not be contained: "Where wast thou when I laid the foundations of the earth? declare, if thou hast understanding… When the morning stars sang together, and all the sons of God shouted for joy?" (Job 3: 4, 7)
And the great plan? We would come to an earth provided for us, and our spirits would take on a body. We would be tested, to see if we would be obedient to God's laws. We would make mistakes, we would sin. Knowing this, God would provide a Savior, even Jesus Christ, to redeem us from our sins, on condition of repentance. Then, having completed our life's mission, we would be called home.
Do you suppose, in that instance prior to coming here, that we would express a desire to live within earth's bounds forever?  No! Such defies reason! Death in this life then, from that greater view there, would be seen as an escape from what we call "life" here, to greater living! We would willingly come here then, but only upon an assurance that we would not be left here perpetually!
As we understand these things, we can better appreciate the meaning of these words: "For behold, this life is the time for men to prepare to meet God; yea, behold the day of this life is the day for men to perform their labors. And now, as I said unto you before, as ye have had so many witnesses, therefore, I beseech of you that ye do not procrastinate the day of your repentance until the end; for after this day of life, which is given us to prepare for eternity, behold, if we do not improve our time while in this life, then cometh the night of darkness wherein there can be no labor performed. (Alma 34: 32,33) Yes, the Savior will redeem us from our sins, but only on condition of our repentance.
At death's door, my spirit (and yours) will lay down its mortal body and move onward. My very last thoughts will cross the veil with me. I will be the same person, with the same knowledge and sentiments as before, but minus my body. There will however, come a glorious day of resurrection, and thanks be to Christ for that, when my body "shall be restored to [its] proper and perfect frame." (Alma 40:23)  I will then stand before the Lord to be judged. (How precious then is the gift of repentance through the mercies of Christ! Isaiah 1:18) 
Consider then that death, at its proper time, is an event to be looked forward to, when we see it in this light. Those we have loved who have gone on, are in but another room, and when death beckons we shall join them. Consider the scene at an airport, when long separated family members gather, and the joy that ensues. So shall their joy be, when the repentant and righteous cross the veil, only in greater intensity! Let us then live our lives in the very best way possible, never forgetting the profoundity of hope in the following verse: ""Precious in the sight of the Lord is the death of His saints." (Psalms 116:15)  
All our knowledge  of what is to come notwithstanding, the trials accompanying the death of a loved one can be a nigh unbearable. It is then that we turn our eyes heavenward, to the One who has suffered all things in our behalf, that in our grief we might be sanctified:
"When through the deep waters I call thee to go,
The rivers of sorrow shall not thee o'erflow,
For I will be with thee, thy troubles to bless,
And sanctify to thee, and sanctify to thee,
And sanctify to thee thy deepest distress.
The soul that on Jesus hath leaned for repose
I will not, I cannot, desert to his foes;
That soul, though all hell should endeavor to shake,
I'll never, no never, I'll never, no never,
I'll never, no never, no never forsake!"
(Robert Keene)
He lives! Of that I bear witness, for I love Him more than words can say, and in His name I humbly write, even Jesus Christ, amen.